By now, many of you know that I met my father, Chris Truesdale (pictured with me above), on Facebook in 2009 after he responded to an inbox message asking, "Looking for father." He responded with a "yes" and the rest is history! I had gone 29 years without knowing who my father was so, when he immediately welcomed me into his life, I felt overwhelmed by his dotting care and fatherly affection–something I was not used to.
As men, I don't think we express enough gratitude for the male role models in our lives as we do for the women who have held it down for us–often alone. But when men do step up and do their part, I feel it's imperative that we recognize them for it. If you want to learn about how I met my father on Facebook and how our our relationship developed, you can watch this clip I shot back in 2012:
And you can read this longer piece. So, here are 54 reasons why I am happy my dad is alive today!
1. When I took to Facebook looking for my father, Chris Truesdale didn't hesitate to respond.
2. After bonding over Skype for a year and a half, he invited me to stay with him at his flat in The Bronx, N.Y., until I could find a job. I do not have photos of that cramped space on Clay Ave., but it was this small:
3. After the first day, I learned that he loves beer. He prefers Budweiser.
4. He loves people from Detroit, my hometown. Here, he is with April, a friend of ours he knew years before we met.
5. I'm proud of my Detroit roots, but, as soon as I stepped off the plane at JFK Airport, my father told me that I'm a New Yorker now. Yep, he helped me become a New Yorker and I am lovin' it!
6. He jokes about me being a Russian spy. Why, you may ask?

7. Because he told me Dave Chappelle told him so.
8. My father served our country in the U.S. Army, but now he makes his living as a street vendor in the Manhattan neighborhood of Soho, where he sells cool things to tourists.
9. And he also meets some cool people from the neighborhood. Like him.
10. And her.
11. And this dude right here.
12. I love my dad's gift for gab. He was able to use it to convince some guy to let him play around with his Maserati.
13. And when work gets too hectic, he has no problem sleeping on the job, so he can be fresh and happy for the next costumer.
14. Back to my father's gift for gab. At times, his mouth gets him in trouble and people do this to him. Sometimes, it's the man at the corner bodega.
14. Other times, it's his closest friends, like John,who flip him the bird. In his own house.
15. But generally speaking, people LOVE HIM!
16. One of the best things my father ever did was introduce me to my loving New York family.
17. Like my Aunt Candy, who has educated me on why my dad is the way he is.
18. My grandmother.
19. My uncle Leroy. People say we take after each other. Oh and we both call my dad a Supa Old [Expletive] when he starts talking too much smack.
20. My cousin, Liana. My dad says we are the two bougie people in the family. I guess that's what happens when you learn the difference between a Merlot and a Cabernet Sauvignon.
21. And my other cousin, Preston, who helped me to put pour beer down my dad's throat when his mouth got too big for his actions.
22. And my dad gave me the best stepmom any man could have. My dad is cool for giving me Maliaka for several reasons:
23. For one, we're the same age–33– so I can talk to her like a sister on one day and a mom on another. "Hey, that's too close," my dad jokes whenever I want to give my mom a hug.
24. And she plays great pranks on my dad, like the time he feel asleep at the job–again. One day, she did something clever to him while he was asleep and I was able to take a photo of him after the fact.
25. He also has his own sense of humor.
26. She makes my dad drop his manly facade and gets him to take silly selfies.
27. And this one.
28. And this cute one here.
29. Most importantly, my stepmom makes my dad happy and that makes him a great father too me. Great pick, dad!
30. Oh, and my dad and I take great selfies too.
31. He says if the ladies give me a double take, it's all because of him. That face is a bit much, though.
32. Even when he gets sick, he is cool enough to pose for a photo with his son.
33.  One thing about meeting my dad late in life is that we can catch up on conversations we missed when I was a teenager. Like his advice about women.
34. And about life in general. Don't be afraid to ask for help, son. "You can't clap with one hand."
35. Because he has made me a New Yorker, we have a family, cross-borough sports rivalry. He lives in Soundview, in The Bronx. I live in Crown Heights, Brooklyn.
36. Like Spike Lee–even though the filmmaker is from Brooklyn–, my dad will die a New York Knicks fan.
37. I, however, will rep Brooklyn to the grave. Can somebody say, "PLAYOFFS."
38. And, because of my dad, I eat like a New Yorker. I even eat my pizza like this.
39. And, like him, I am snobbish about my New York ways. Jon Stewart, help me out.
40. But times in New York weren't ways good. I went a year and a half without a fulltime job. But he always kept me motivated.
41. And when another employer pass on me for a job, he'd make me feel good about myself.
42. Sometimes, when I didn't have much money, he'd slip me a few dollar bills–even when I didn't want it.
43. He also made sure I had money for a metro card to go to job interviews.
44. My dad also introduced me to male bonding. We kiss like the Wayans brothers.
45. Society, unfortunately, is not used to males expression affection to each other. So, sometimes, you have to tell people where to go. My dad taught me how to do that and not feel bad about it.
46. But what is especially wonderful about my soon-to-be, four-year relationship with my father is that it is normal. Neither of us is perfect. We disagree about all kinds of things. For example, I think he can be mean sometimes.
47. But that's fine. I can be sarcastic and he accepts that.
48. That's what's most important: We accept each other for who we are and improve each other when we can.
49. My father showed me how much he loved me when we appeared on the "Today" show on Father's Day weekend in 2013.
50. He said that, had he known where I was , he would have come to claim me. But after I told him my grandmother would have had none of that, he said would have worked something out with her. Inez Starr, my grandmother, did a fine job, he tells me. Dad gets a gold star for honoring my late grandmother (pictured below, when I was 8 or 9 years old.).
51. When he was asked if he had any doubts about me being his son, he said, no. "Because, I knew he was mine," he said. That made me feel so:
52. Then, there was the the part where he said, "we don't have to go to Maury."
53. Indeed, he is my father. And, because of him, he makes me want to be a father someday too. Thanks for responding to that Facebook message!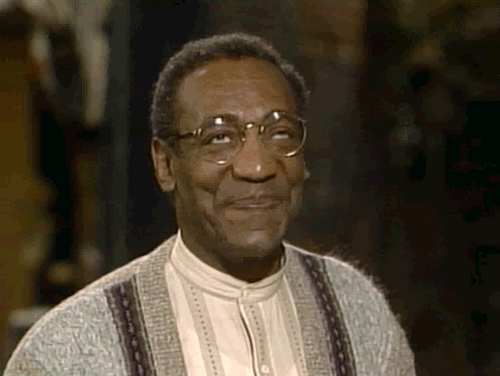 54. And happy 54th birthday, dad. I LOVE YOU!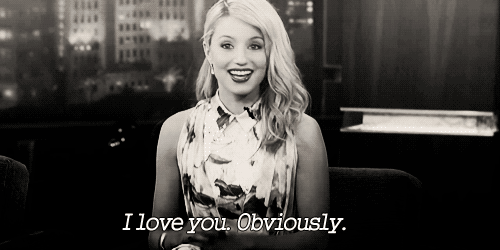 Also On News One:
34 Photos That Will Make You Miss The Obama Family Already
1. First Family Portrait
Source:Getty
1 of 50
2. Two Terms
Source:Getty
2 of 50
3. Family Portrait
Source:Instagram
3 of 50
4. Barack Obama and Michelle Obama
Source:Alex Wong/Getty Images
4 of 50
5. Fun In The Sun
Source:Instagram
5 of 50
6. The Obamas on Air Force One
6 of 50
7. Hawaiian Holidays
Source:Instagram
7 of 50
8. The First Family in London
8 of 50
9. A Young Malia & Sasha
Source:Instagram
9 of 50
10. First Lady Michelle Obama with daughters Malia Obama and Sasha Obama
Source:Getty
10 of 50
11. Daddy's Girl
Source:Instagram
11 of 50
12. Barack & Sasha
Source:Instagram
12 of 50
13. Sasha and Malia Obama at the 2016 State Dinner
Source:Getty
13 of 50
14. Turkey Pardoning
Source:Getty
14 of 50
15. Sunday Church
Source:MANDEL NGAN/AFP/Getty Images
15 of 50
16. Gobble, Gobble
Source:Chip Somodevilla/Getty Images
16 of 50
17. Obama & Sasha
Source:Instagram
17 of 50
18. Malia Obama, the First Daughter
Source:Getty
18 of 50
19. Barack Obama and his daughter Malia Obama
Source:BRENDAN SMIALOWSKI/AFP/Getty
19 of 50
20. Team Obama
Source:Instagram
20 of 50
21. A Family Affair
Source:Getty
21 of 50
22. Flashback To The Old Days
Source:Getty
22 of 50
23. Happy Birthday!
Source:Getty
23 of 50
24. Candidly Awesome
Source:Pete Souza/The White House
24 of 50
25. The Obamas Family Portrait
Source:Instagram
25 of 50
26. Historic First Family
Source:Getty
26 of 50
27. Ice Cream Treat
Source:Aude Guerrucci-Pool/Getty Images
27 of 50
28. TV Time
Source:Pete Souza/The White House
28 of 50
29. Playing In The Oval Office
Source:Instagram
29 of 50
30. Always Giving Back
Source:Getty
30 of 50
31. A Christmas Story
Source:Paul Morigi/Getty Images
31 of 50
32. Hawaii Trip!
Source:Getty
32 of 50
33. Obama Loves Team USA & His Wife
Source:Getty
33 of 50
34. Malia and Sasha Obama
Source:SAUL LOEB/AFP/Getty Images
34 of 50
35. Michelle Plays on a Bike
Source:Mark Wilson/Getty Images
35 of 50
36. Obama Loves Team USA, His Wife & Malia
Source:Getty
36 of 50
37. Reading Time
Source:Getty
37 of 50
38. Family Support
Source:Getty
38 of 50
39. The Sister Selfie
Source:Pete Souza/The White House
39 of 50
40. Supporting Mom
Source:Pete Souza/The White House
40 of 50
41. Giving Back On MLK Day
Source:Getty
41 of 50
42. Obamas Give Back To The Community
Source:Getty
42 of 50
43. Always Supporting Small Businesses
Source:Getty
43 of 50
44. Obama Swagger
Source:MANDEL NGAN/AFP/Getty Images
44 of 50
45. Laughs & Turkeys
Source:Getty
45 of 50
46. Growing Up In The White House
Source:Instagram
46 of 50
47. Christmas With The Obamas
Source:Getty
47 of 50
48. Malia & Obama
Source:Instagram
48 of 50
49. 50th Anniversary Of March On Selma
Source:Getty
49 of 50
50. Christmas Tree Lighting
Source:Olivier Douliery- Pool/Getty Images
50 of 50