Your life has to be deeply meaningless if you are making up stories about being attacked simply because a superhero movie is unapologetically Black. This is the case for some Black Panther haters.
Ryan Coogler's Black Panther opened yesterday and the racists are on fire. Some are even going as far to make up lies that white people are being attacked at the theaters where Black Panther is playing. See the stupidity below.
One idiot even used an image from the horror series The Walking Dead.
Black and brown folks are not thinking about white people when  they go see Black Panther because The first of its kind superhero film has nothing to do with whiteness. Nothing is going to stop the power of the Marvel film — Deadline.com is already reporting, "Disney/Marvel's Black Panther is now looking at the sixth best opening of all-time, based on 3-days, with an estimated $185.4M per industry projections and a mind-blowing $212.1M over four days."
Black Panther is slaying and the results will be legendary.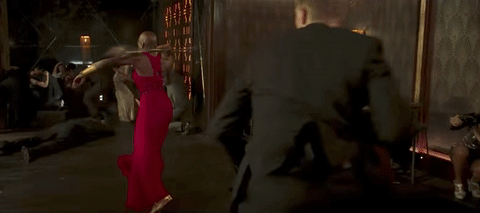 SEE ALSO:
The Florida School Shooter Is A Racist Terrorist, So Why Won't Police Call Him That?
Steve Harvey Will Not Face Ex-Wife In Court After $60 Million 'Torture' Lawsuit Thrown Out