Tessa Is Doris
Tessa Thompson just  landed one of the most coveted roles in Hollywood. The 34-year-old will play Doris Payne, who has become a cult figure for a being jewel thief since the 1950s and has reportedly stolen over two million dollars worth of jewels. As early as July of last year, the 87-year-old was arrested for stealing from Walmart.
According to Variety, "The film is conceived as a high-concept action-drama in the vein of Catch Me if You Can and  The Thomas Crown Affair. Codeblack Films' Candice Wilson will oversee the project." Back in 2009, Halle Berry was going to play Doris. Congrats to Tessa, we are sure she will kill it!
"You Don't Sound American!"
If you don't know Hoda Katebi she is a woke as hell political fashion blogger who has a huge social media following. Hoda, who is an Iranian-American Muslim, recently appeared on WGN News in Chicago to discuss her fashion book Tehran Streetstyle. The clueless anchors decided to have a political conversation, which came with some serious Islamaphobia. They wanted to know if Iranian women would be better off if they didn't wear hijabs. Of course, Katebi effortlessly explained the history of hijabs, which shook up the weak anchors so they cut to a question about nuclear weapons in Iranian.  Huh? Why would you ask a person there to discuss their book about nuclear weapons in Iran? Oh, I get it — because she's Iranian and has to speak for the entire country.
Hoda was ready and gave a fair critique of U.S. foreign policy, the startled anchor replied, "A lot of Americans might take offense to that. You're an American. You don't sound like an American when you talk like that."
Unfazed, Hoda replied with a laugh, "That's because I've read. And I think it's really important that we look beyond these simple narratives that we're told, whether it's about Muslim women or about the legacy of this country, knowing that this country literally was built on the backs of Black slaves and after the genocide of indigenous people. And I think that there's a lot we can be proud about, but we can't let that blindside us to the reality of these situations." Watch the glorious moment below:
Clearly, the anchor doesn't know enough Americans. Americans, especially Americans of color, do not all think alike and many of us, as Hoda said, read a book. #StayWoke
Get Out Returns
If you missed seeing Jordan Peele's Get Out in theaters, you can see it for free this Monday.
AMC will show the social horror film for free in 55 theaters across the country. Tickets will be received on a first-come, first-serve basis and it's only one per person.
Get Out has brought in more than $250 million at the box office, earned four Academy Award nominations and two Golden Globe nominations. See it this Monday to relive where the sunken place began!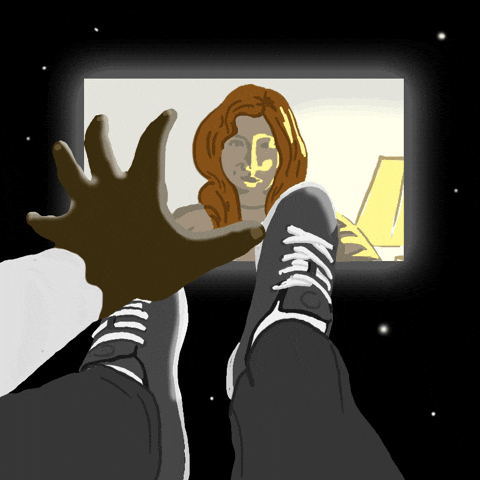 SOURCE: Variety
SEE ALSO:
Oprah Winfrey And Sterling K. Brown Shut Down The Golden Globes With Monumental Speeches