Starbucks is currently in PR damage control after two Black customers were racially profiled and arrested because of an ignorant manager. However, there have already been fumbles, especially when the Starbucks executive chairman Howard Schultz said he wants the woman who got them arrested to meet the two young men because "she's suffering." Starbucks will be closing 8,000 stores on May 29 to offer training to 175,000 employees on cultural sensitivity. However, it's time for multi-million dollar franchise to put their money where the apology is — Beyoncé and Google has given them the answers.
SEE ALSO: Calls For Starbucks Boycott After The Company's Weak Apology For A Racist Arrest
According to a press release,  Beyoncé's BeyGOOD initiative is partnering with Google to award four new scholarships as part of her Homecoming Scholars Award Program. The release reads, "Google has matched the $100,000 grant Beyoncé announced last week, which will enable four additional HBCUs to receive $25,000 scholarships for the 2018-2019 academic year. The schools chosen are Texas Southern University, located in Beyoncé's home city, Houston, Fisk University in Nashville, Tennessee, the alma mater of her father, Mathew Knowles, Grambling State University in Grambling, Louisiana and Morehouse College in Atlanta, Georgia. HBCUs are institutions of higher education in the United States that were established before the Civil Rights Act of 1964 with the intention of primarily serving the African-American community."
The release also says, "The iconic performer also issues a challenge to other businesses to join Google.org in investing in excellence through education." Starbucks, Waffle House, IHOP and LA Fitness should all join this challenge. Apologies are not enough. Companies need to take responsibility with their pocket, not just a series of apologetic interviews. We're waiting!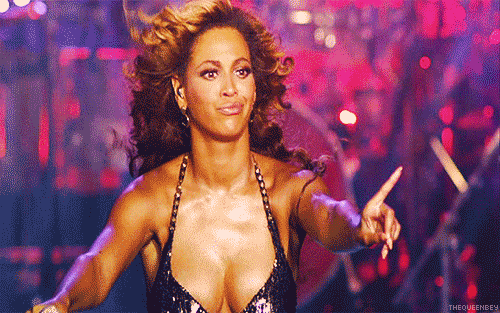 SEE ALSO:
Forgive But Don't Forget: Remembering Those Times When Barbara Bush Waded Into The Waters Of Race
Billy Graham's Complicated Relationship With Black America, Explained
Woman Shouts N-Word, Literally Stops The Show At 'Black Panther' NJ Screening