Dallas Cowboys quarterback Dak Prescott has been raked over the social media coals after his comments about kneeling during the National Anthem. Now he is responding in a style that can only be described as very Nene Leakes.
READ MORE: Texas Woman Sentenced To Five Years In Prison For Voting
Prescott told the Star-Telegram, "I said what I said. You have an opinion. Everyone else has an opinion. They are entitled to it as well. I accepted what they said and respect it. They should respect mine." Sound familiar? See below: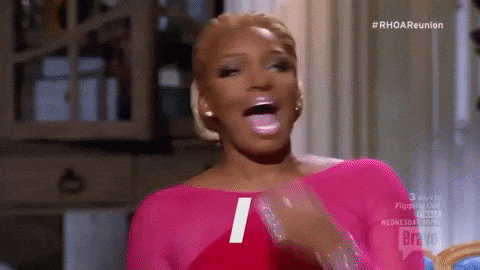 Prescott continued, "I think there was a little misunderstanding of the fact of what I believe in. I never said I didn't believe in social injustice and things that were going on. I just said I didn't think that the national anthem was the time. It's two minutes out of our day that we could also be spending embracing what our country should be and what our country is going to be one day that we know that it's not right now. That is the sad part about it. That it's not." Prescott seems to be confused—the reason why he is being blasted is because he said a peaceful kneel "takes away the joy" from the NFL.
The clueless quarterback continued, "I respect everybody. And power to the people that kneel. That is what they believe in and they should be able to kneel. For me, the game of football has been such a peace. It's a moment for me to be at peace and think about all the great things our country does have, even though we know it's not a good for us right now."
Sounds like Dak needs to stop talking.
Watch his original comments below:
SEE ALSO:
Meet Jogger Joe, The Man Who Took Racist Cue From BBQ Becky In Tossing Homeless Man's Clothes
Trump-Supporting DA Calls 'Ghetto' Maxine Waters A 'Bitch,' Can't Believe She Hasn't Been Shot
This Colin Kaepernick Retweet Says Everything You Need To Know About The NFL Players' Anthem Grievance