As we all know, dealing with family drama during the holidays can be challenging. However, for Meghan Markle, her family is a whole new level of  trifling, especially her half-sister Samantha Markle.
See Also: UK Royal Wears Blackface Brooch, Offers Lame Apology To Meghan Markle
Samantha wrote a public Christmas card to Meghan, which read, "Dear Meg, This is not meant to be formal. The holidays are a time for family and are sentimental. As you know, dad has been trying to contact you and is very hurt because you are avoiding him. Life is short and you know dad is wonderful. Please give him joy in his last years by showing that you love him. The time is NOW. Please think about this. Your sister, Samantha."
When Meghan didn't respond, Samantha then had a Twitter meltdown. In now deleted Tweets she wrote, according to E!, "I've never seen anyone so rude and hurtful and heartless and absent a soul in my life. #MeghanMarkle #SamanthaMarkle shame on you for what you have done to our father. No PR machine can fix this. I retract the merry Christmas, you don't deserve it." She then added, "How dare you walk into a church."
She didn't stop there. When asked if she even spent Christmas with her father, she babbled, "I'm in a wheelchair and he's far away we just spent Thanksgiving and my birthday together so we talked on the phone all day. I do practice what I preach. Mind your own business."
She continued, "And I did spend Christmas day with my dad it was on the phone much of the day we had a nice day Mexico is not wheelchair accessible and I'm too far away we do what we can my point was she did not even call him."
Samantha is also offended that people are only pointing out that Meghan's white family members are acting so hateful. She tweeted, "I've been reading journalists say that it's wrong that the white side of the family is speaking out. This is not about race. You defend your freedom of speech and I loved Dr. Martin Luther King for speaking out and bringing about change. Do not infringe on freedom of speech."
Clearly, this is pure jealousy. Keep living your best life, Meghan.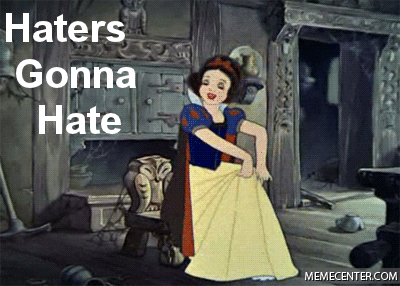 SEE ALSO:
Here's Why NewsOne Won't Be Covering One Iota Of The Royal Wedding
White House Spokeswoman Called 'Uncle Tom' At Correspondents' Dinner
Black Police Officer Shot And Killed In His Home