Yesterday, the former Minneapolis police officer Mohamed Noor, who killed an unarmed Australian woman named Justine Damond, was found guilty of third degree murder and second degree manslaughter. He is the first police officer in Minnesota to be convicted of an on-duty shooting. People are reacting and for many — it wasn't a shock. 
See Also: Bill Cosby Sentenced To 3 To 10 Years In Prison For Sexual Assault Conviction
John Thompson, an activist and friend of Philando Castile, who was shot and killed in his car in 2016 and bled to death on camera, told the Associated Press, "Officer Noor was going to jail no matter what because he's a black man who shot a white woman in the state of Minnesota." The officer who shot Castile was acquitted of all charges.

Alana Ramadan, an African American and Muslim who held a sign calling for the resignation of Hennepin County's head prosecutor, said the Black people she's talked with knew Noor would be convicted, saying, "It's almost like there's no hope."
The 33-year-old Somali-American spoke out for the first time during the trial last week, using the same defense many cops who shot and killed unarmed people have used — he was in fear for him and his partner, Matthew Harrity.
Noor said he saw a woman in a pink shirt with blond hair outside of his partner's window, prompting him to yell, "Oh Jesus!" Noor claimed the woman raised her right arm. "I fired one shot," he said before adding, "My intent was to stop the threat and save my partner's life."
He said he immediately realized he had shot an innocent woman.
"I felt like my whole world came crashing down. I couldn't breathe," explained Noor who cried on the stand.
Noor also explained his "counter-ambush" training, which is a mock scenario where two officers are in a squad car and an instructor yells "Threat!" The officers make a quick decision about whether to shoot.
"Action is better than reaction," Noor insisted. "If you're reacting, that means it's too late … to protect yourself. … You die."
The Associated Press reported that the prosecution "pounced on that during her cross-examination, asking Noor if he believed 'concern' was enough to fire his weapon. Noor said it was when looking at all the circumstances and to protect himself and Harrity from death or great bodily harm. [Prosecutor Amy] Sweasy also attacked Noor for making a quick decision without being able to see Damond's hands, or whether she was carrying a weapon or a cellphone."
Noor became a police officer in 2016.
On the evening of July 15, 2017, around 11:30 p.m., Damond, 40, called 911 to report a possible assault near her house.  Harrity and Noor were the officers who arrived on the scene.
The officer's body cameras weren't on and there isn't a video of the shooting.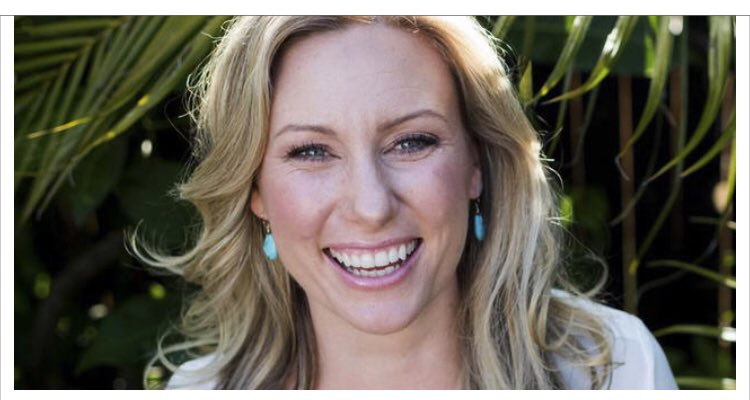 Noor has reportedly been taken into custody and sentencing will be June 7. He is facing over 30 years in prison.
See the reactions below from social media.
1.
Mohamed Noor is the FIRST Minnesota cop to be convicted of an on-duty shooting (no video, officers body cameras weren't on).

The cop who shot Philando Castile in Minnesota (the world saw him die on Facebook Live) was acquitted of all charges. #NoorTrial

— Clay 'Didn't Hold My Vote Hostage' Cane (@claycane) April 30, 2019
3.
Listen. No one is arguing that this deadly shooting was justified. It's disgusting and an absolute tragedy and breech of community trust. But let's all remember that he's 100% being treated differently because his name is Mohamed Noor. #NoorTrial

— ᴮᴱmykayla⁷ 🐳🐝✨ (@muhkayluhz) April 25, 2019
4.
5.
Fact: No police officer in the state of Minnesota has ever been convicted for killing while on duty. Some are asking if double standards has been applied here or if Officer, Noor's skin color and religion played a role on the the aggressiveness of the prosecutors. #NoorTrial

— Abdirizak M. Dahir (@abdirizakmdahir) April 30, 2019
6.
Minnesota. Where the police pulled over and murdered Philando Castile, a beloved school employee, an innocent, while his loving girlfriend and her four year old daughter - also in the car - watched horrified. They completely got away with it. https://t.co/AibBMrCqV3

— Jo Kaur (@SikhFeminist) May 1, 2019
7.
Mohamed Noor was found guilty for killing a white woman but the officer who murdered Philando Castile on Facebook live isn't guilty? pic.twitter.com/3yuKRqm1P6

— Zeynab (@allthingszey) April 30, 2019
9.
10.
The dichotomy between Black and White cops is so disheartening to see in the American judiciary system, the disconnect and systematic racism is so blatant, take in this is the state in which Philando Castile was fatally shot while being filmed and the police officer was acquitted https://t.co/DQaYnDxYt1

— Qinnitan (@qinnitan) May 1, 2019