The authorities are closing in on R. Kelly from Chicago to Georgia and yesterday the singer was reportedly confronted by Chicago police. Joycelyn Savage and Azriel Clary, who parents were featured in the "Surviving R. Kelly" docuseries were also questioned.
See Also: 'I Thought It Was A Hoax': Sparkle Talks R. Kelly's Marriage To Aaliyah
TMZ reports an anonymous person called the cops to say he was holding to women hostage at Trump Tower in Chicago. The outlet reports, "Our sources say 5 officers came to the home and ordered Kelly into the other room while they questioned the women. According to Chicago PD, both women said they were at the residence voluntarily and nothing untoward was going on. Police then left without incident." Both Savage and Clary's parents claims they have been brainwashed.
According to The Blast, "Since the airing of 'Surviving R. Kelly,' Joycelyn Savage has also been contacted by the Fulton County D.A. and ordered to come in for questioning related to her time with the singer. Our sources say the Savage family has been cooperating fully with the investigation." Joycelyn is reportedly 23 years old. No word on if she ever spoke to the authorities in Georgia.
In addition, The Blast reported R. Kelly's manager, Don Russell, has been harassing the Savage family. Timothy Savage, her father, called the police on January 3 just before 6 a.m. and "claimed he was receiving threats by a man named Don Russell, who is the manager for R. Kelly." Russell allegedly sent text messages the morning of the premiere of "Surviving R. Kelly" that read "it would be best for him and his family if the documentary does not air."
The Chicago Sun Times reports attorneys for the city of Chicago are asking for a judge to give them access to a warehouse rented by Kelly. The warehouse is reportedly used as a recording studio, which is "not in compliance with its zoning designation." City attorneys said, "Upon information and belief it is being used as a residence and artist workspace — specifically as a recording studio in violation of the zoning law." Judge Patrice Ball-Reed, who is a Black woman, heard arguments on Friday, but it is unclear when she will rule.
Executive produced by Dream Hampton, the docu-series "Surviving R. Kelly" detailed accounts from people in Kelly's circle, including the singer's brother, Bruce, who said Kelly had a "preference" for young women and singer Sparkle (the aunt of the 14-year-old in the sex tape) who testified against him in court.
Side note: Why does R. Kelly live in Trump Tower?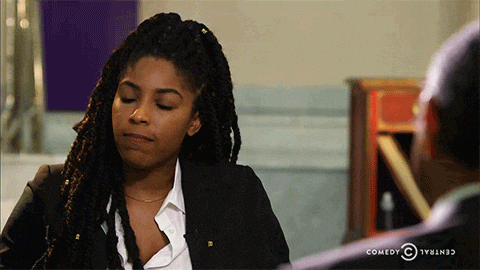 SEE ALSO:
All The Ways Cops Are Still Trying To Cover Up LaQuan McDonald's Execution
Outrageous! Figurines Of White Cherub Crushing Head Of Black Angel Removed From Dollar Store
Meet Jogger Joe, The Man Who Took Racist Cue From BBQ Becky In Tossing Homeless Man's Clothes