Oh the drama!
Recently, Michael B. Jordan was spotted on a boat during his Italian vacation surrounded by three bikini-clad white women…and of course, Black Twitter damn near exploded!
So much so, that the "Black Panther" actor made a video trying to reassure his fans that he likes all "milk, I like chocolate milk, I like almond milk, strawberry milk,"and even "cinnamon toast crunch milk." That, and he said Italy just doesn't have a lot of Black women. *insert side-eye*
Not surprisingly, his explanation didn't help his case, leaving his fans even more divided then before. See for yourself how the debate unfolded on social media.
Black Twitter Is Divided Over Michael B. Jordan's Swirly Italian Vacation  was originally published on hellobeautiful.com
1.
2.
3.
4.
5.
6.
7.
8.
9.
10.
11.
12.
13.
14.
15.
16.
17.
18.
19.
20.
21.
22.
23.
24. What Do Y'all Think?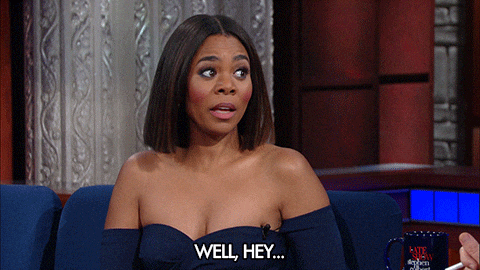 Whew! The jury is still out on this one. But here' what we know: This is a tricky one. Is having a racial preference just a preference or does it have a deeper meaning? Do we really give a pass to women like Serena and Rihanna, who BTW actually have a past history being with Black men, for currently being in relationships with non-Black men? How is that different, if at all? Finally, is any of this really our business? What say you?