Welcome to the land of the snaps, Michelle Obama!
On Tuesday, also #NationalSelfieDay, the First Lady joined Snapchat with the username FLOTUS. She posted a flawless selfie, of course: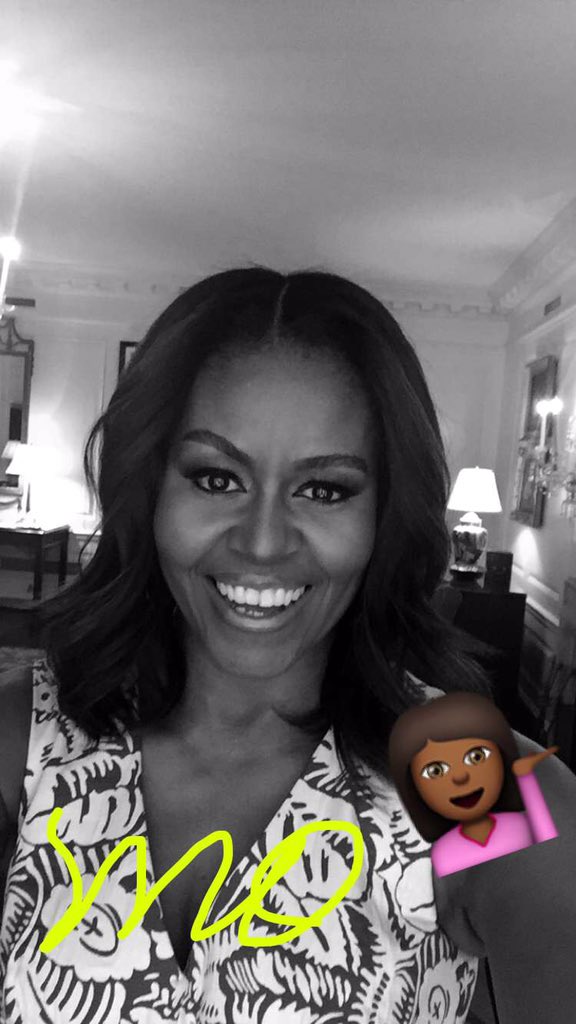 Seems like she's already had a busy day; Mrs. Obama shared Snaps with the creators of #therunningmanchallenge and posted up with The Late Late Show Host James Corden for a carpool karaoke ride.
We'll keep watching to see what else she has in store.
PHOTO CREDIT: Getty, Snapchat
SEE ALSO: 
Well Played: Did Clinton Just Troll Trump With A Snapchat Filter?
Snapchat Marks 4/20 With "Blackface" Bob Marley Filter